Board-certified specialists on call
We believe every animal deserves great patient care with access to specialists whenever needed. With VetCT, you can extend your team with our board-certified multidisciplinary team.
Anesthesia/Analgesia • Cardiology • Dentistry • Dermatology • Emergency and Critical Care • Exotics • Internal Medicine • Neurology • Oncology • Ophthalmology • Orthopedics • Reproduction • Soft Tissue Surgery
Real-time learning with every consult
Our team of specialists collaborate with you to provide expert guidance and support, empowering you to optimise patient management while also benefiting you with real-time learning on your cases. All consults include a written report with 14 days of follow up discussion.
With VetCT, gain access to:
70+ boarded specialists
Covering small animal and exotic disciplines
Help to determine which cases need to see a specialist
Guidance on how to manage cases whilst waiting for a specialist appointment
Support with in house case management and treatment plans
24/7 support from our clinically trained case managers
User-friendly platform via desktop or VetCT App
Flexible pricing options
Consultations
Anything from a quick question about a drug dose to full case management support, our team is on hand to provide you with guidance, support and peace of mind whenever you need.
We offer the following support. Please note that turnarounds are dependent on timezone and specialist availability*:
Call back within 15 mins
Text chat within 2 hrs
Bookable telephone conversation within 2 hrs
Written report within 12 hrs (weekends within 24hrs)
All consults include 14 days of follow up discussion.
Please note we are a veterinarian-to-specialist service and are unable to consult directly with pet owners. Veterinarians please check the app for live service availability.
How it Works
1. Patient details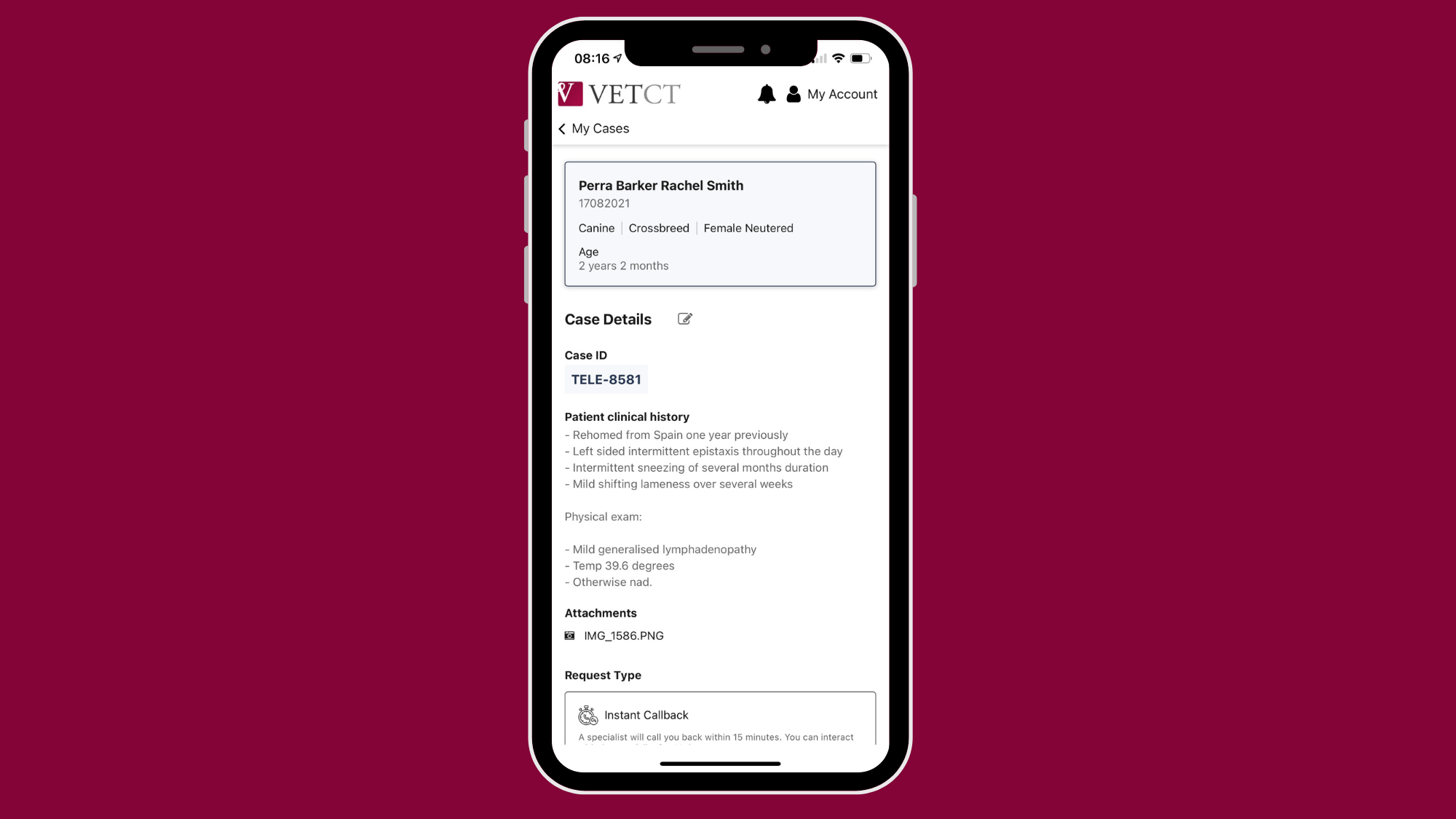 Upload patient details
Tell us about the patient. Add relevant history, images and lab results to the VetCT platform.
2. Select specialty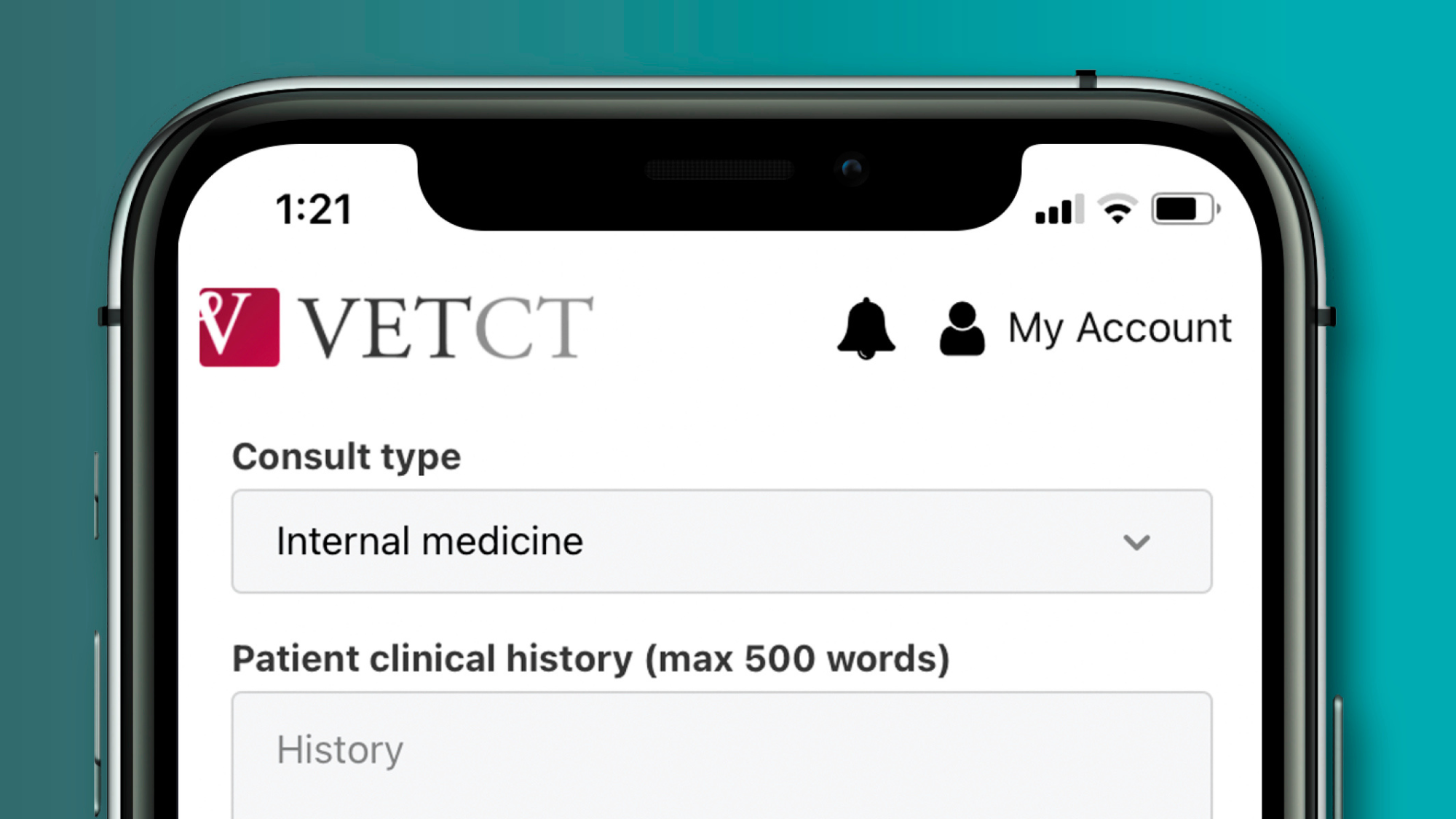 Select your chosen specialty and interaction type. e.g. Internal medicine, written report
Anesthesia/Analgesia • Cardiology • Dentistry • Dermatology • Emergency and Critical Care • Exotics • Internal Medicine • Neurology • Oncology • Ophthalmology • Orthopedics • Reproduction • Soft Tissue Surgery
3. Get your answers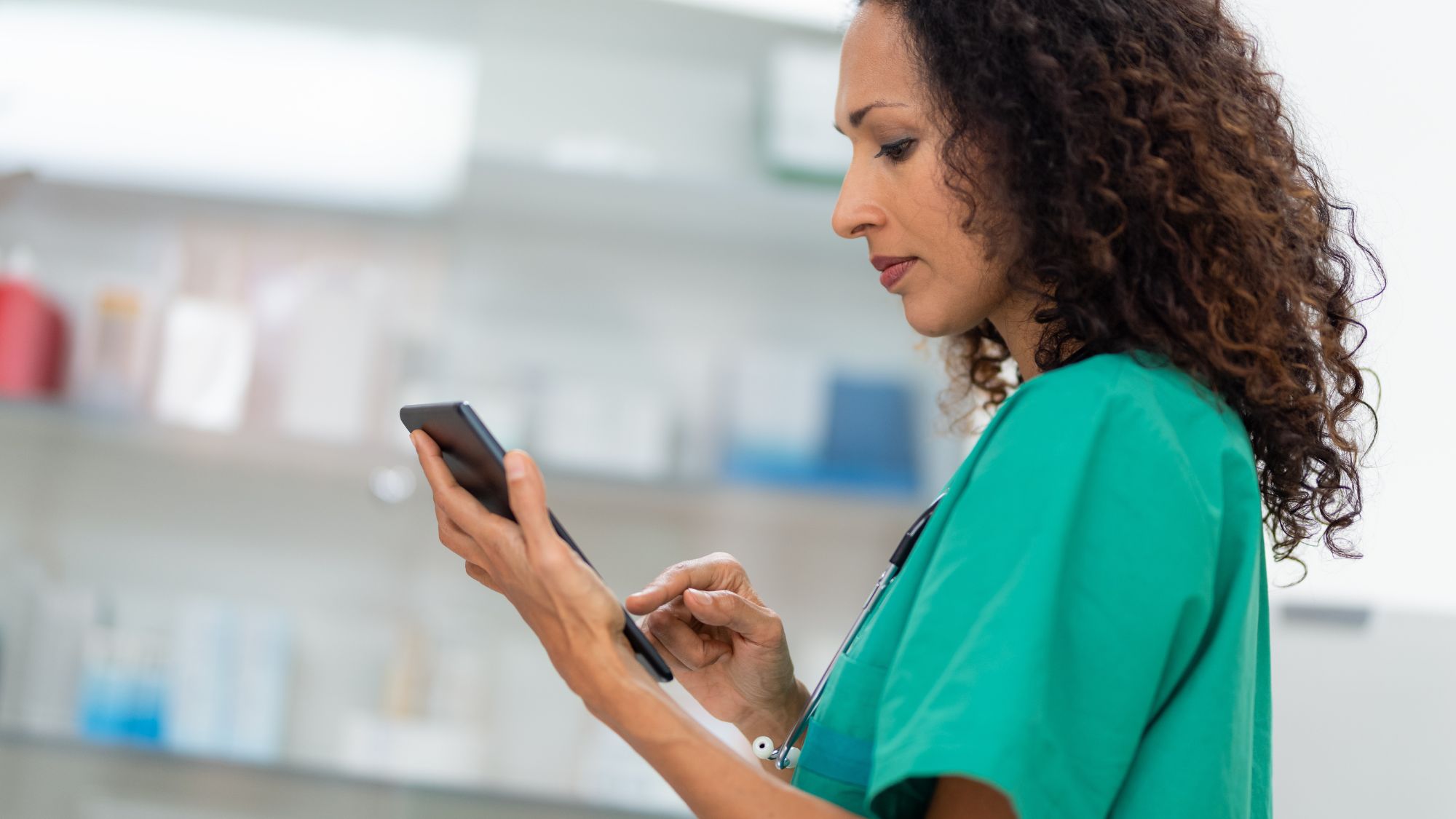 Receive the support you need
Following your interaction with the specialist you will receive a written summary which you can copy into the patients records on your PMS.
4. Follow up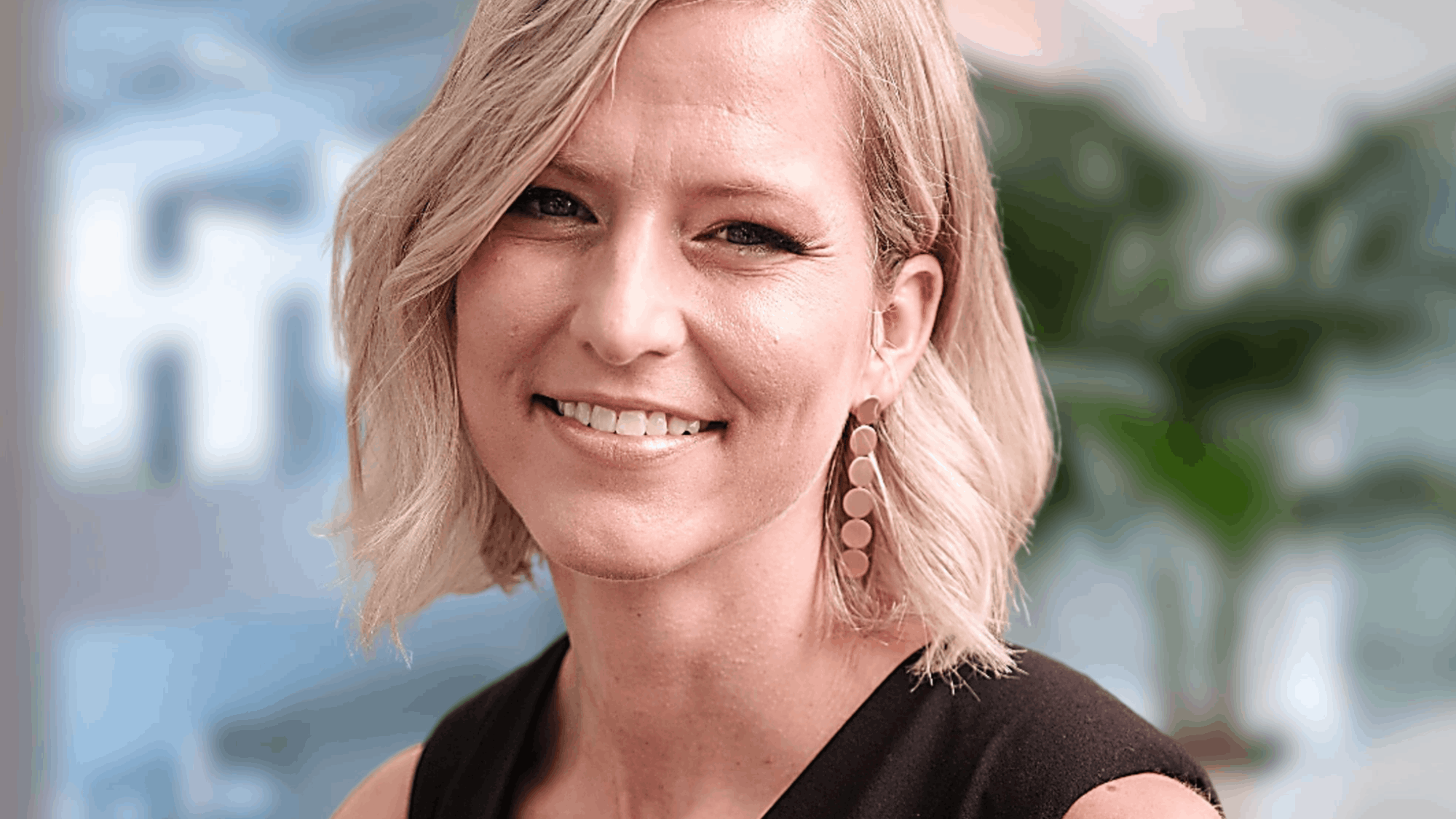 Further questions and follow-up?
Chat with the specialist for up to two weeks at no additional cost!
5. Additional support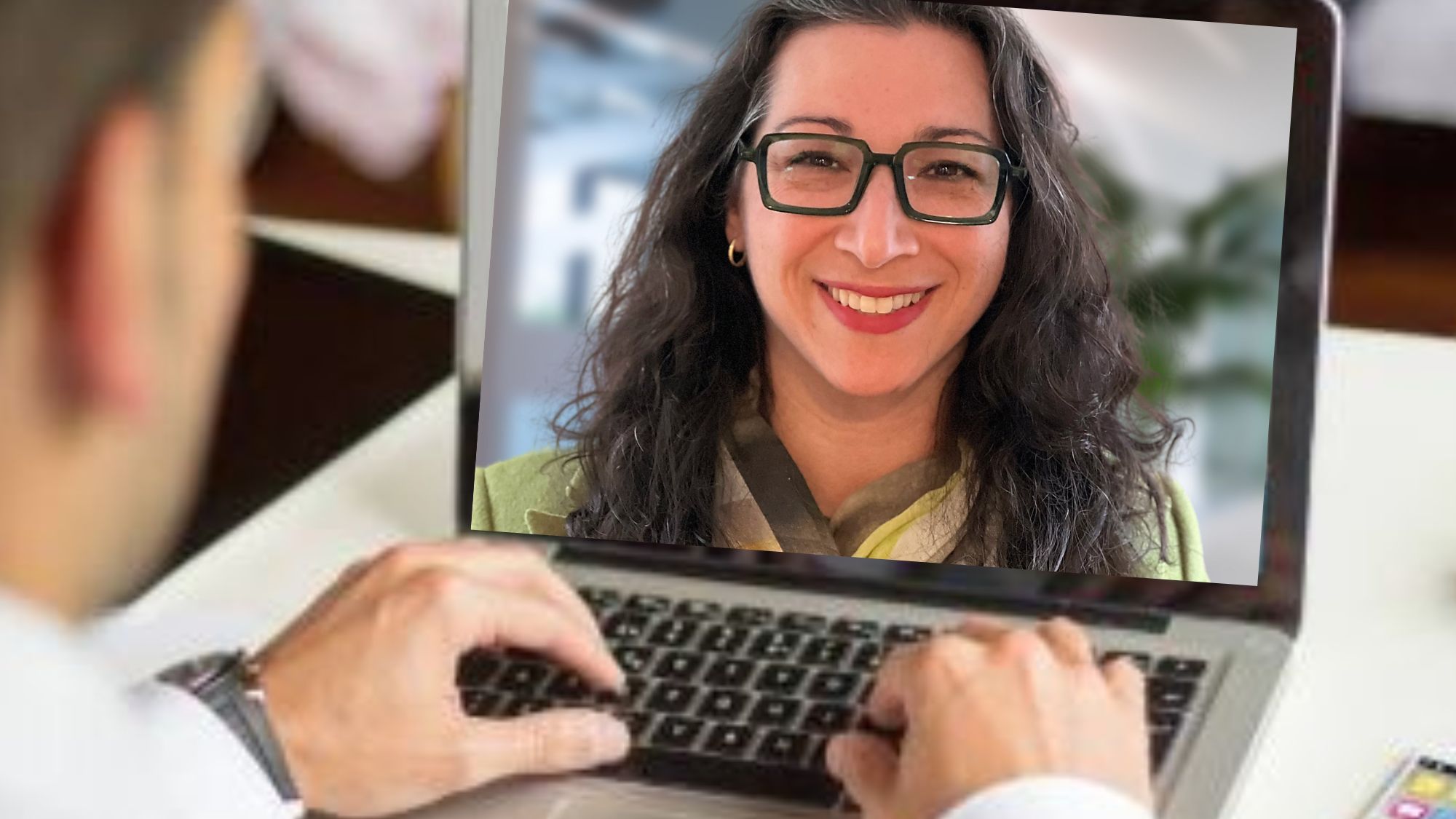 Need input from another specialty?
No problem. Our specialists are happy to advise and collaborate to best support you and your patient.
Testimonials from
our client partners
The VetCT service allows you to virtually bring specialists into your practice so you can deliver the best level of care possible. I've found it to be most helpful when we have a case that would best be referred to a specialist. Or at bare minimum, the case would benefit from a consultation with a specialist so that we can take the next steps. We struggle with finding specialists with open appointments in a timely manner for patients to get care. VetCT allows us to continue the process of diagnostics and treatment through recommendations of specialists without having to carry out a referral (lack of availability in our area).
Dr Marilyn Brink
Animal Emergency & Specialty Hospital of Grand Rapids, Michigan, USA
Working with VetCT has changed our lives. We have been given support on emergency cases that have come through the door, worked up cases that we would have otherwise had to send to a specialist, had specialist opinions on blood results, exotic cases, soft tissue, radiographs, ultrasounds and we have learned so much, especially with neurological cases. Having VetCT has most definitely increased practice revenue and given our clients a better service as more treatments and diagnostics can be completed in-house opposed to the costs of travelling to see a specialist. This has been particularly important to those without insurance or with financial difficulties.
Dr Sonia Green BSc (Hons)CVN, RVN, LCGI, NCert(labtec),C&CCertVNES, A1, A-PHC, C-SQP, MBVNA, Clinical Director
Chorley vets, Manchester, UK
You have no idea how much this service means to me, this is making me a better vet and I'm able to give my patients the best care… I wish I had known about this service a long time ago.
Dr Chris Lane
Cruz Mobile Veterinary Service
FAQs
How much does your teleconsulting service cost?
We offer two payment options for our teleconsulting service: pay-per-case or monthly subscription. A monthly subscription gives you unlimited access to our teleconsulting platform; there are no limits to how many cases you can submit each month. If you would like to know more about how we can work with you to create a pricing package that suits the needs of your team, please complete the contact form, and a member of our team will be in touch.
I'm a pet owner, can I speak to your specialists?
We are a veterinarian-to-specialist service and are unable to consult directly with pet owners. Please speak to your local veterinary practice and your veterinarian can advise you about specialist care for your pet.
Can I video call a specialist?
We do not currently offer video calls, but we do offer phone appointments.
Can I follow up with my case free of charge?
Yes, you can! Your case will remain open for 14 days. You can interact with one of our specialists through the 'consult chat' as much as you need.
Do you cover all species?
Our teleconsulting services include multidisciplinary support for small animals, exotics and wildlife.
How quickly can I get an answer from a specialist?
We can have you speaking to a specialist within 15 minutes. Check the platform or App for live service availability.
Ready to try VetCT for yourself?
Simply download our app on either the App Store or Google Play
Register for FREE, then a member of our Client Success team will be in contact to get you started.
Once your account is created, you're ready to start uploading cases. You can also invite other members of your team to view your cases in a shared clinic account. It couldn't be easier.
No commitment, no sign up fee and no hassle.